My Bloggy Buddy, LaToya at
Flying into First
has "BOO'd" me! She was recently featured on Teachers Pay Teachers for her fabulous 50th Day Celebration Freebie. You've got to visit, if you haven't already followed her. Click on her logo below go meet LaToya Then, before I had time to reply, Pinetreelia, another wonderful blogging friend, Boo'd me, too! So I'm feeling the love right now. Pinetreelia's blog
A Grade One Nut and Her Squirrely Crew
Pinetreelia has another blog about Whole Brain Teaching, which I find fascinating! Click
HERE
to check that blog out, too.

Here's how to play.
Choose a fellow blogger that has MORE followers, another that has about the SAME number of followers, and last, someone that has LESS followers.

Highlight their blogs with links to encourage others to check them out. Don't forget to let your fellow bloggers know that you shared about them.

Lastly, leave them some love by offering them a goody from your store as their "treat."
Here are the bloggers I am BOO'ing. Just click on their button to check out their blogs.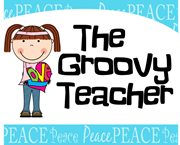 1. Leslie at The Groovy Teacher has been a great inspiration and very supportive. Her ideas and products are fabulous! She also makes products that I wish I'd made myself. She's a must-read and a must-follow!
2. Reagan at Tunstall's Teaching Tidbits is one of my favorite bloggers and my Teachers Pay Teachers wish list is full of her goodies! I hope to be just like her in about 2,000 more followers! :)
3. To Be Continued...I'm still trying to find a newbie blogger for my 3rd BOO. :)

Have a good night, Everybody!

Corinna